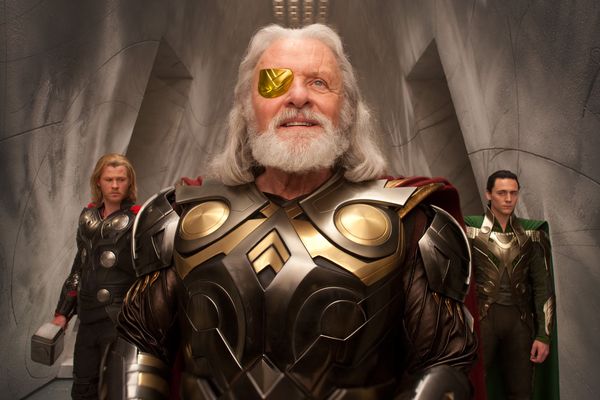 By now we've all seen the above image where we get a taste of Kenneth Brannagh's take on the Mighty Thor and Asgard (specifically Odin & Loki), but there have been even more images release showing us just what to expect of what lies beyond the Rainbow Bridge.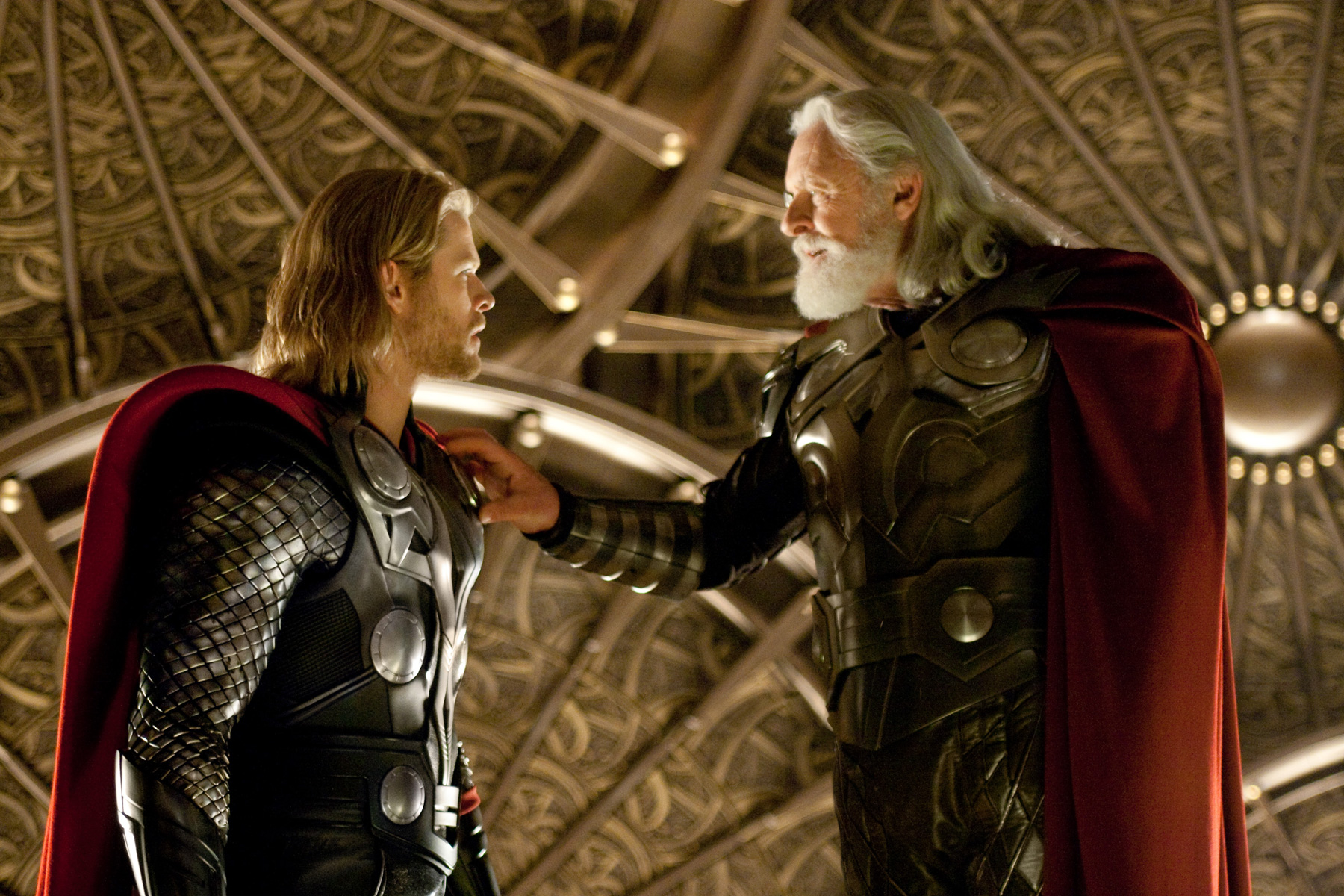 Father and son converse in the Halls of Asgard. While the costumes do look a bit too 'superhero movie', I kind of like it. It looks like polished metal (not rubber), with enough of a weird design to it to give the feel of Kirby & Simonson without looking over-the-top.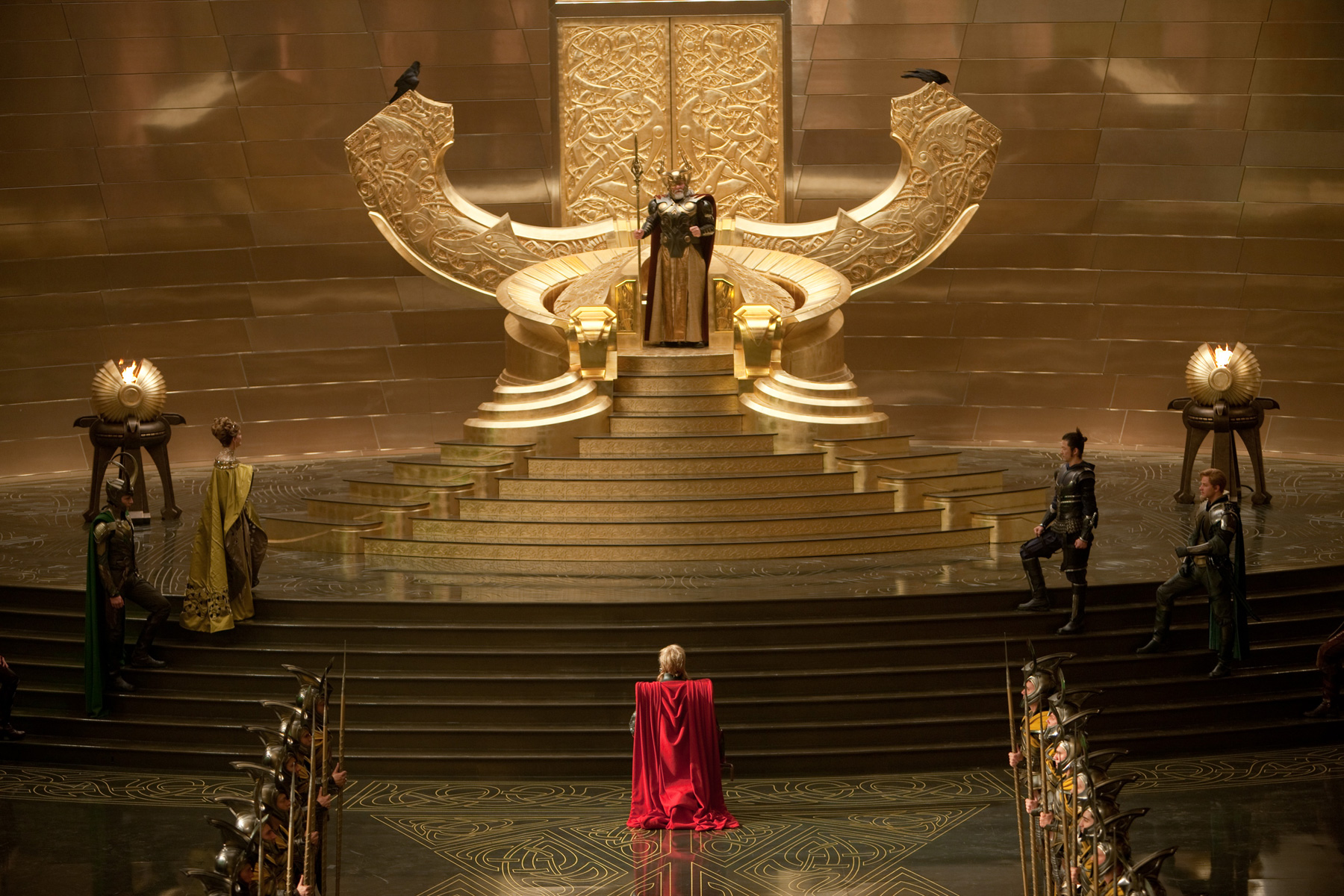 Okay, so this is the throne room of Odin, and I dunno. It's not bad, it's just a bit...open and golden. Apprently it's on display at San Diego right now. Meh, it's not amazing, but it looks new, something I haven't seen in a fantasy movie before really. Actually, the wide open space of it reminds me of the Asian epic fantasy movies from the past decade.
And is that Loki in his horned helm I see? And on the other side, could that be the Warriors Three? (no doubt the true stars of this film)
But then I saw this pic:
Wow. Okay, that looks pretty cool and this is one ripped actor. And he's lifting Mjolnir. I think I've officially just geeked out for this movie. I have high hopes, but keeping my expectations close to the ches, wait for that first teaser, then trailer, then second trailer with more footage, the TV spot, Superbowl AD, etc. etc.
Until then, Marvel has set up a placeholder page for the movie over at
Thor.Marvel.Com
.
Here's some articles discussing the movie as well:
USA Today's take on fans approval of big budget films at San Diego making or breaking it.
LA Times' overview of the film and confirmation and discussion of it being shot/shown in 3D
And an Entertainment Tonight behind the scenes look on the set: